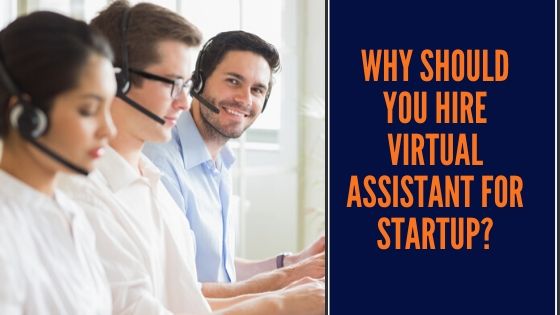 The simple answer to this question is that hiring virtual assistants in India can give you more time to do the things that matter and work on the parts of your startup that you enjoy.
The more important answer focuses on why you need to hire the right virtual assistant for a startup. As most of these answers say, a VA can save you time, money and help grow your business, but for that to happen, you need to find the right company for the job. By hiring a virtual assistant provider company, versus an individual, you are substantially increasing the value of your VA and the productivity of your startup.
Here are a few reasons you should hire a remote staffing company who provides VA to support your startup:
1)
In a fast-paced environment, like a startup, it can be difficult to find the time to train and manage an assistant. Hire an assistant in India from Virtual Assistant company, you will want to find one that takes a managed-service approach. This helps take the management piece off your place by adding a liaison between you and your assistant that can step in when needed. They can help train your assistant on your processes, listen to your feedback and coach your assistant to better meet your expectations and generally manage the service that you are receiving. This all allows you to direct your energy away from managing another person and focus on more growing your business.
2)
Someone to help you delegate. When working in a startup, it's easy to view the business as your baby which can make it very difficult to let go of tasks. A VA company will ensure you are off-loading tasks, utilizing your VA and can give you ideas of processes that can be delegated.
3)
You can utilize the company's resources to better leverage your service. You will want to find a VA company who has a training process for their assistants. Instead of starting at ground zero to train your assistant, they will have a baseline of knowledge that they are bringing to the table. A company will also have a history of supporting startups and executives, you can use this to your advantage by asking questions and learning best practices for working with a VA.
4)
In order to off-load many processes, you will need to share confidential information such as business knowledge, passwords and credit card information. Hiring a personal assistant in India can be an intimidating process and you need to be sure that you are hiring someone that you can trust. By going through a VA company, you have the assurance of the company that your information is kept private and handled with care. You also know that you can rely on the service to get your work done. A company can ensure your VA completes your projects accurately and in a timely manner.