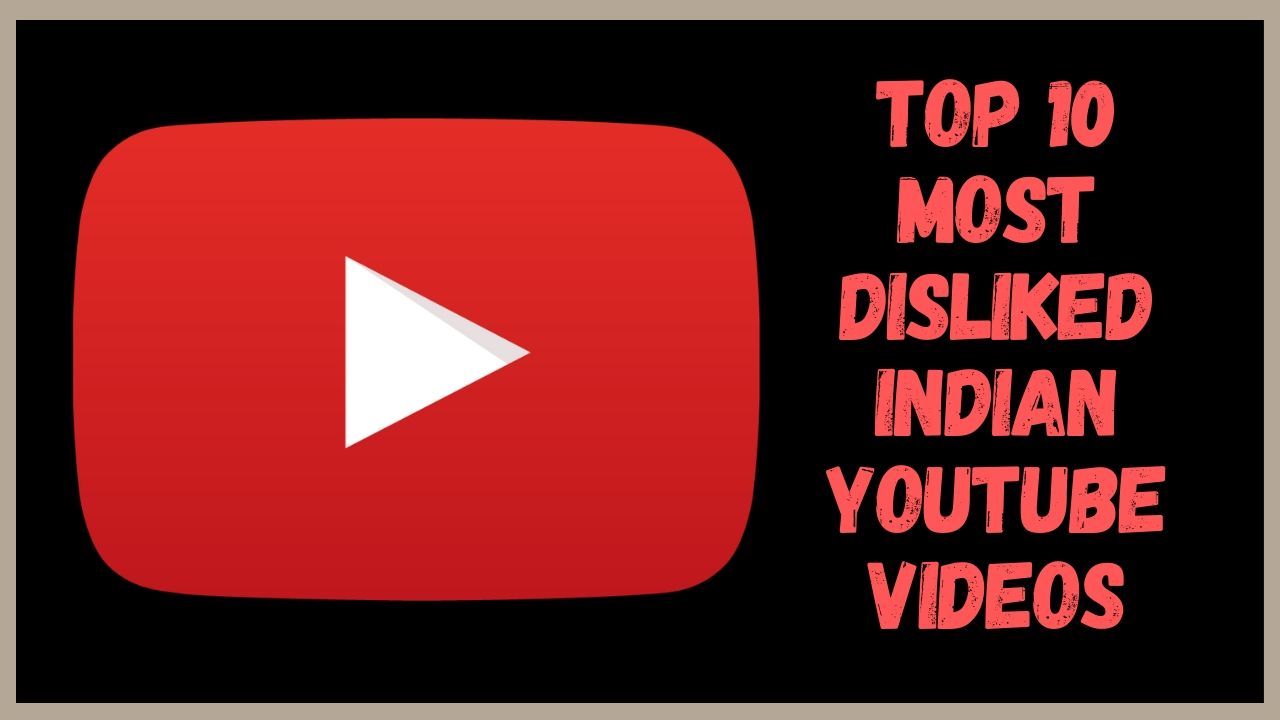 More often, people are interested in the most liked videos that are well received by the public. Unfortunately, likes and dislikes are part of the same card. And people dislike the content, though less frequently and that is what we will tell you here. The top 10 most disliked Indian YouTube videos.
In some of the videos, the dislikes count outnumbers the likes count by a mile. You want to what are the most disliked YouTube videos in India 2020.
Top 10 Most Disliked Indian YouTube Videos
1 Mr. Faisu's Exploring Shillong – 2.5+ Million Dislikes
On the first 4 days of its run, the famous TikTok star Mr. Faisu YouTube video received 2.5+ Million dislikes.
2 Oru Adaar Love feat Priya Varrier & Roshan – 942K Dislikes
Everybody knows about the wink girl 'Priya Varrier'. She became a sensation overnight on social media when her clip from the song, of her winking and then shooting with her fingers, got viral on various platforms.
3 Aamir Siddiqui reply to Carry – 840K Dislikes
Seems like YouTubers do not like TikTokers at all. The face behind the YouTube vs TikTok feud.
4 Aankh Marey feat Ranveer Singh & Sara Ali Khan – 621K Dislikes & 3.3M Likes
Who didn't dance to the beat of Aankh Marey when DJ played it? I guess everyone has danced to its beat. Still, 621K people could not bother watching Ranveer Sing and Sara Ali Khan's hotness. The video holds 3rd Position in the number of dislikes.
5 Laung Lachi – Diljit Dosanjh – 561K Dislikes & 3.6M Likes
The Most Watched Indian Music Video on YouTube, yes, it is Laung Lachi. The dislikes count is 561K, negligible compared to 1+ Billion views.
6 Genda Phool feat Badshah and Jacqueline Fernandez – 534K Dislikes & 3.7M Likes
Genda Phool release in March 2020 and has become part of the Most Disliked Indian YouTube Videos.
7 Maari 2 – Rowdy Baby – 523K Dislikes
The music video features the 'Kolaveri Di' star, Dhanush, dancing, and romancing alongside Sir Pallavi.
8 Mile Ho Tum Humko – Neha Kakkar – 504K Dislikes & 4.7M Likes
People loved it and helped it cross 920 M views with quite an insignificant number of dislikes. Listen to her soothing voice.
9 Lahore – Guru Randhawa – 493K Dislikes
10 Lehanga – Jass Manak – 478K Dislikes