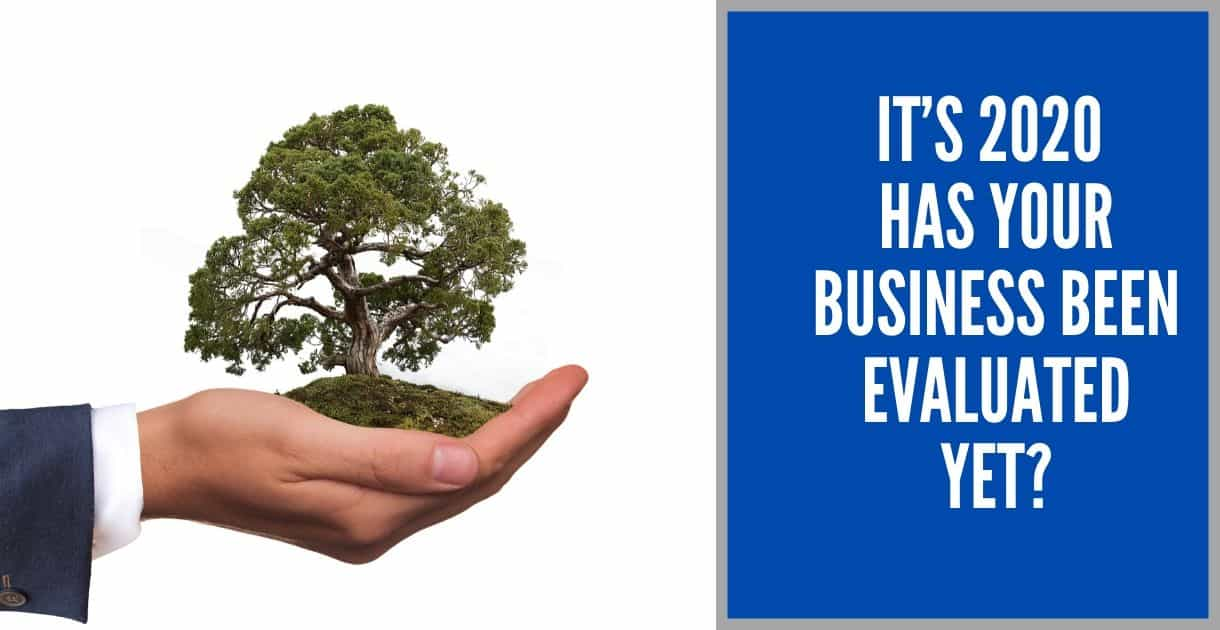 They say you should get a check up at the doctor's office at least once a year, just to make sure everything's working the way it's supposed to. If your own health needs to be checked yearly, shouldn't your livelihood get a "check up" every so often, as well? Evaluating your business is an important part of keeping your business healthy and neglecting this step can cause its health to decline, much like yours might if you skip your yearly check up.
If you weren't aware that your business needs to be evaluated, don't feel like you're the only one. Business evaluations aren't well documented, so many aren't aware they need to be performed. Others simply don't have the time to perform an evaluation, between all their daily tasks.
That being said, evaluating your business is essential to its health and here are the top 6 reasons why:
1. Business evaluations allow you to find kinks in your business that can cause future problems
Many a good business has suddenly declared bankruptcy or gone into receivership because they simply weren't aware of simple issues. In fact, most of these businesses went under because simple tasks weren't being performed over a long period of time, rather than some large problem causing the decline.
If this doesn't worry you, maybe the fact that over 60% of these same businesses were profitable before they went under, will help you to see clearly.
But performing an evaluation lets you view your business from an objective standpoint, letting you identify these tiny issues before they become huge problems.
To put it simply, an evaluation can pinpoint any potential issues, so you don't have to be part of that 60% statistic.
2. You don't have eyes on the back of your head
Mothers are notorious for scaring their children into behaving by saying they have eyes on the back of their heads. In other words, they're saying that they see everything. Unfortunately, this is not true for business owners.
Some business owners tend to get lost in the details and can't see the whole picture; they're not seeing everything.
You're proud of your business (and you should be!), but your own pride in it and confidence in your work may make mistakes harder to find. This is why so many SME's hire business advisors or coaches; to get advice from an impartial standpoint.
3. Identify the fundamental areas of your business
To increase your chances of success as well as reduce business risk, make sure your evaluation involves the thorough examination of the following fundamental areas:

Business Strategy
Business Strategy Plan
Cost Reduction
Compliance and Risk
Legal
Process Improvement
Competitor Analysis
Benchmarking
New Product / Service Development
Marketing
Marketing Strategy
Branding
Website
SEO
Digital Marketing
Email Marketing
Social Media
Lead Generation
Sales
Business Development / Sales Strategy
Customer Relationship Management (CRM)
Quoting
Tendering
Pricing
Customer Service
Customer Service Policies
Measure and Analysis
Human Resource
Recruitment
Training and Development
Employee Incentives and KPI's
Workplace Culture
Leadership & Wellbeing
Time Management
Wellbeing
Leadership and Direction
Accounting & Finance
Bookkeeping
Tax Compliance
Payroll Administration
Financial and Cash Flow Forecasting
Financial Goals
Budget Management
Financial Policies and Procedures
Financial Performance
Operations
Operation Management
Administration
Technology
Productivity
Cloud and Infrastructure
Cyber Security
4. Don't waste your resources
There is absolutely nothing worse than putting your money and time into a venture that doesn't pan out. The same is true for certain aspects of your business. Some people tend to pour a lot of funds and resources into one area, when that area is doing nothing to help the business.
You may ask why they do this, and the truth is simply that they don't know which areas they should focus on. A great way to determine which areas and tasks you should focus on actually comes from private equity and venture capital firms.
They have a neat trick to determine where to put their resources; they identify what their industry's 3-5 must-wins are. These must-wins are the key things that support business growth. This allows them to focus more on these tasks and activities, which will cause the greatest growth possible, all while using fewer resources.
As a business owner, you definitely want to find which tasks will have the highest ROI so you can use your resources more effectively. Once you've identified these tasks by having an evaluation done, you can stop wasting resources on activities that aren't driving your business forward.
5. Planning for the future is easier if you know what's going on now
With limited resources it's impossible to achieve all of your business initiatives. But don't lose hope! Evaluating your business and discovering which areas need more attention can help with your business planning process. It's far easier to create a strategy for how to achieve all those initiatives if you know what you need to work on.
Understanding what you need to work on allows you to set achievable goals, and a strategy that details what needs to be worked on over the next three, six, and twelve month periods.
If you're able to plan ahead and create a comprehensive strategy, your team will be able to easily focus on just those tasks that will have the greatest impact on profitability and growth.
An effective strategy that many business owners adopt allows you to break tasks up into:
100-day Plan
6-month Target
12-month Target
18-month Target
Of course, once you start following this strategy, you'll likely need to adjust for KPIs, and may find monthly reporting helpful.
6. Everyone loves a head start
It's better for you, your business, your team, and your advisor if you supply them with a high learning curve. The more information they're given at once, the more they'll be able to begin making profitable decisions quickly.
This is especially true for your business advisor. You've decided to work with them because you're relying on their expertise to help your business grow and thrive. So give them a head start and supply them with as much information as possible.
If your advisor is busy playing catch-up and is only slowly learning about what's going on in your business, it's going to take them a long time to be able to help you. Learning important information months after your first meeting can completely subvert their efforts, and they'll have to start over.
So how do you give them a head start? Complete a full evaluation before you start working with them, so you can supply them with all the information they need to know, from the get go. This will allow them to start creating plans to double or triple your business in the next year.
An uninformed business advisor is probably working on tasks that won't help you in the long run. But an informed advisor will immediately help you to scale, create leverage, and increase sales. Get an evaluation done so your business advisor can truly help your business to flourish.
Recap
From large to small, there isn't a business that can't benefit from a business evaluation. An evaluation reveals opportunities to strengthen your business.
Knowing which areas to focus on allows you to reduce risk and end up with a better ROI.
An evaluation will give you an outside view of your business that can easily condense key areas into a short, but thorough, document.
Author bio:
Adi Sela is the marketing manager for StrategyState.com. Over the past eight years, she has grown her passion for everything entrepreneurially related, digital marketing, and helping small businesses achieve their full potential.