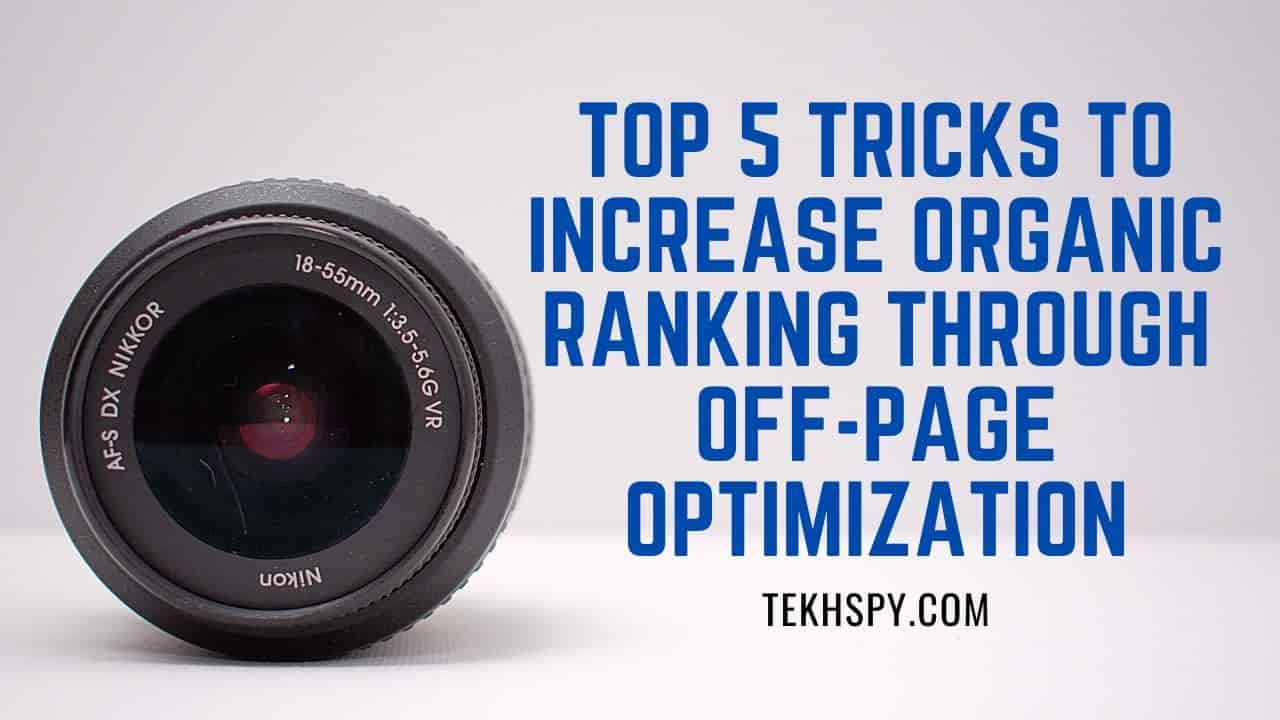 Website traffic is like fish to water, and using Off-Page Optimization techniques is the best way in 2020 to bring organic traffic to your website. As per the online statistics, search engines like Google processes over 40K search queries every second. So, to ensure higher rankings on search results, you need to determine the amount of web traffic your site is getting. This is where the Off-Page Optimization techniques come to your rescue. You may seek the help of an experienced SEO company to get the best Off-Page Optimization services for your business website.
Off-Page Optimization is a set of SEO activities that are performed outside the website. Remember, competing with other sites online and using the best Off-Page Optimization tricks can only help your website to rank higher and get organic traffic. Google keeps on changing the algorithms, and specific approaches and SEO strategies become quite efficient in maximizing the organic traffic to your website than others. So, you need to stay updated and be aware of all Off-Page Optimization tricks that can increase the influx of organic traffic.
1. Backlinking
Backlinking is the best Off-Page Optimization trick, and before starting the process, decide the goals that you want to achieve with it. You must begin with research on domain authority and choose the page links with competent domain authority. Remember, both the quantity and quality of backlinks play a crucial role, and it depends on the kind of online business you are operating.
If you think of getting backlinks only after choosing the websites with higher domain authority, instead of creating hundreds of backlinks from spam websites, you will get top quality links, but a smaller number of visitors. Similarly, if you get backlinks from every site, you would get a massive amount of low-commitment traffic. So, the decision should be made wisely.
2. Influencer Marketing
It is the trending online marketing strategy. Influencers have an extensive database of followers that follow their advice and service or product recommendations. Influencer Marketing has the potential to drive in organic traffic to your site while helping your website to rank higher in SERPs. You may choose to pay the Influencers in cash or provide them free services and products in return for the influencing and promotion that they do for you.
3. Social Media Engagement
Over the years, SEO professional company has witnessed a direct connection between search engine rankings and social media. Search engines like Google never consider the counts of shares and likes as a ranking factor, but social media engagement still plays a crucial role in ranking the website higher on SERPs.
The social engagement rates help in maximizing the number of unique individuals engaged with your post or seeing new posts regularly. It helps in increasing Click Through Rate directly, and this will further drive in more organic traffic to the website. To implement this strategy for direct benefits, you must make use of content that has the potential to drive higher organic rankings. Plus, content with the potential to bring higher social engagement is likely to rank organically better on topics that it covers.
4. Guest Posting
Guest Posting, when done smartly, can help sites to rank higher on SERPs. Search Engines are now cracking down on all shady guest posts, and hence crappy guest posting would maximize your risk of getting penalized by Google. The thumb rule is that you must always choose those websites that focus on publishing only quality content for the guest posting. Plus, select the website that is related to your niche and publish content relevant to your business.
5. Broken Link Building
Broken Link Building is a relatively new Off-Page Optimization trick, which is also referred as Dead Link Building. It is different from traditional guest blogging, and the success rate is higher with this trick. Here are some helpful steps for a successful broken link building.
Research and analysis the backlinks of a website and find the broken links
Reach the website owner via email and update them about it
This effort will help your site to get a natural link from the website. It may not show results every time or for the first few attempts, but it will offer benefits in the long run.