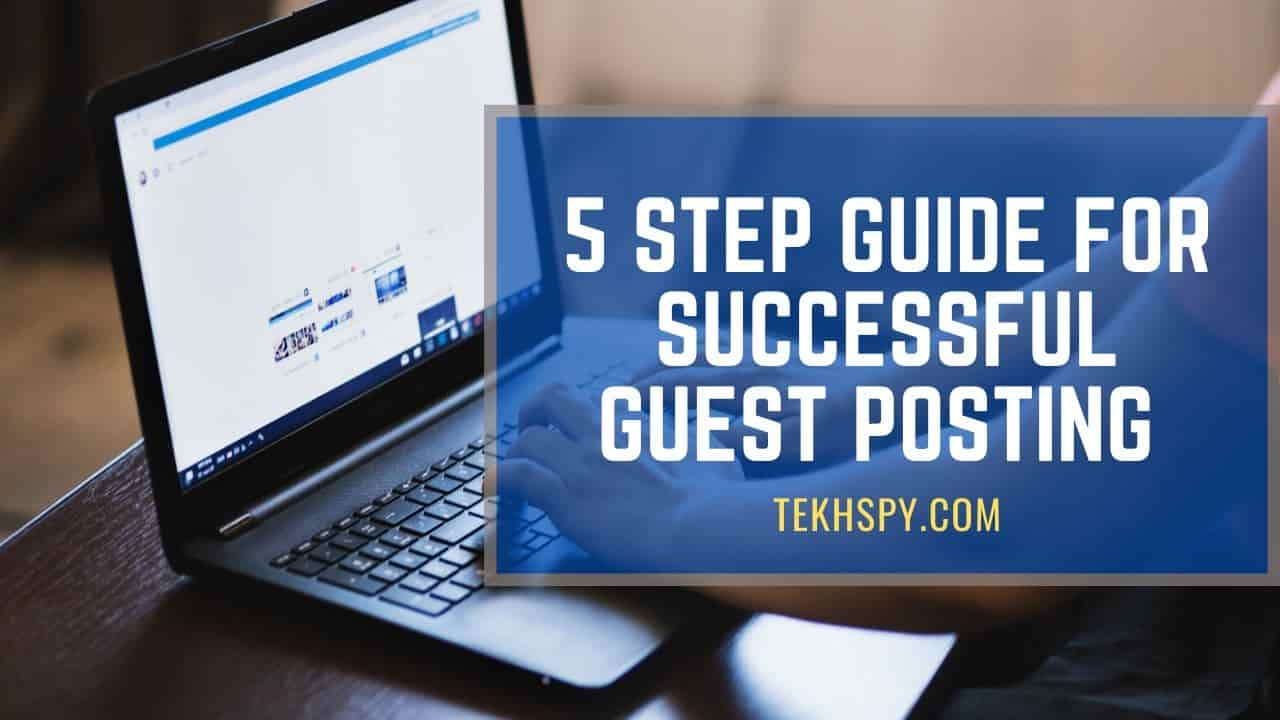 Everyone these days talks about guest posting and how it helps in giving your brand the exposure it requires. However, if you have never attempted it before it is usually tough to know what steps to be followed. Moreover, there is always the fear of failure as not everyone can get the strategies right in the first go. Here we share with you a 5 Step Guide for Successful Guest Posting.
Decide a goal
For every brand the purpose for which they are creating and publishing the guest post is different. While some may want to increase their sales others would want themselves to be considered a high authority in the niche they are dealing with. First and foremost you need to find what is your goal? It is only when this question is answered that you can move ahead. Guest post services have full knowledge of various benefits that a guest blog may provide. SEOOutreachers would discuss with you your goal and plan their guest post strategy to ensure maximum fulfilment of the same.
Choosing the target blog
Next, you would have to find which kind of blog you would want to be published on. It would be better if you start out with listing the blogs which fulfil your criteria. Then find out how many of these blogs are actually accepting guest posts for publishing. You could search on Google with the required keywords to get a detailed list of all such blogs that are suitable for you. Now, find out the one blog that you think is the aptest for your post and try to approach them.
Proposal
You will now write down a proposal to convince the blog owner to allow you to publish your post. This should be done in the form of a short email as no one has the time to read long discussions. Read the guidelines of the submission before you write the email so that they know you have an idea about their blog. Contact them through the submissions page in case you have any specific requirement that needs to be followed.
Write a post and submit it
Once you have gotten the go-ahead for the post write it down and go ahead with the submission. However, ensure that you have followed all the specifications that were mentioned in the guidelines. Keep the word count in mind. If there is no specific limit mentioned you may keep it between 1000-2000 words for better visibility. Avoid the use of salesy language as that kind of blog is usually rejected in the first chance itself. Have patience and wait for them to review the blog and get back to you.
Promotion of guest post
If you have followed all guidelines chances are that your blog would be published. The next step though is promoting it so that maximum customers get to know about it. You could mention it on your blog and add a link so readers may see it. Apart from that social media is another place where you are sure to get high visibility. If possible send an email to all the contacts in your subscription list so that they are informed too.
Conclusion
There is no limit to the benefits of guest posting and if everything is done correctly there would be no looking back for you. Within no time your blogs would be published and you could derive the maximum benefit out of it. SEOOutreachers can be a major help if you have no clue about using guest posting. With their expertise, they have helped many brands reach out and get the success they were looking at and would gladly aid in making guest posting work for you.