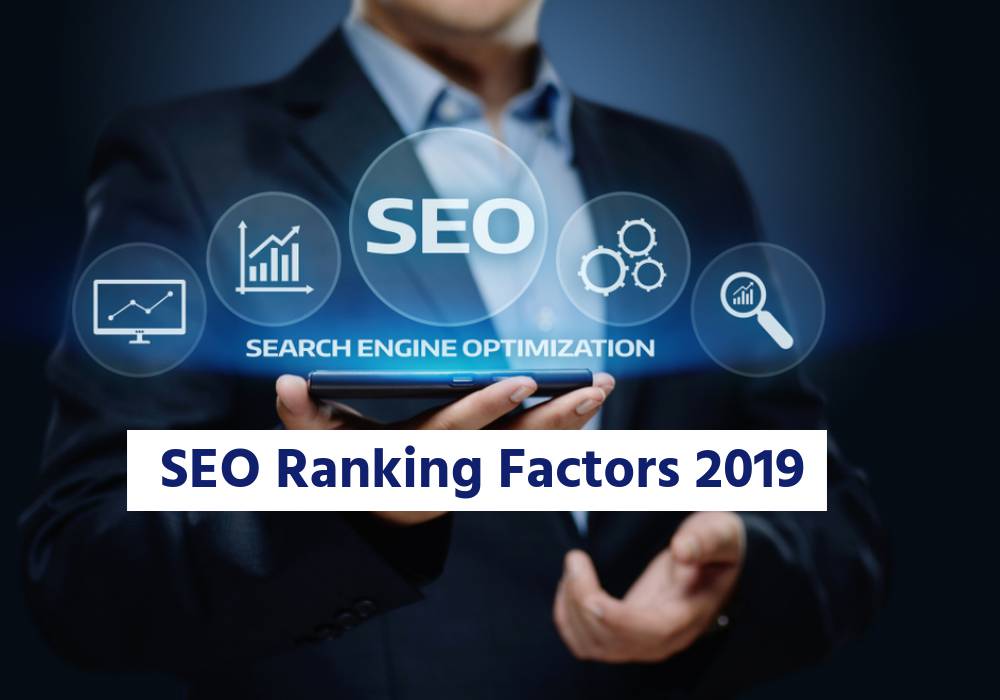 Now a Days SEO  is very important for any Online business. As we know, while doing Internet Marketing, there is only one thing on which we have to focus that is- User Satisfaction. However, if you ever have a confusion, be noticed that focus today is not your business but your Customer. And Search Engine Optimization is a way to reach your potential customers. That is why it is very important to know the latest SEO trends and strategy, which will help you alot in 2020.
In this Article, We have discussed about SEO Ranking Factors trends in 2020 briefly.
1 Voice Search Optimization
Now a days, most of the people using voice search for any type of query. It is also estimated that 55% of all searches will be voice-based by the end of 2020. Also, Google voice search already has 90% of capture ability. A Google Assistant, Apple Siri, Microsoft Cortana, Amazon Alexa, Samsung Bixby, Yandex Alice are the great examples of Voice Search Revolution. These are also showing that every big business has also accepted that Voice search is the next strategy for reaching your audience. So, start optimizing your site or blog for local voice search and conversational keywords.
2 Video Keyword Research
We rarely think about optimization of our videos. Now a days, it has become necessary, if you want to walk with the current SEO trends in 2019, you should consider all new aspects of 'SEO in 2019' from today. 41% of companies are using videos for more web traffic juice in 2019. The estimation shows that 75% of netizen traffic will be made up of videos at the end of 2020.
These data suggest video optimization has also become essential.
It is also your responsibility to let the search engine know about your video. Start using the sitemap to inform search engine about the metadata of your video.
3 Mobile First Indexing
Most of the internet is accessed through Mobile Phone. According to 2019 estimation, there are 64.4% of mobile phone internet users worldwide. This data itself suggests, where your customer lie. Decrease the load time of your site even for your responsive website design. Create AMP (Accelerated Mobile Pages) for best user experience. Verify the structured data of your site on Mobile as well as on Desktop.
4 Content is King
You must remember above all the fact that Content is King. Your site's quality depends on this factor. You must consider the fact that content is the only thing which defines your website, business, product or service and this must be qualitative.
SEO in 2019 still prefer quality content as it is the key to your organic rank and potential customer. However, you have to start with a new strategy of content creation considering the most important thing i.e. the buyer's journey and his/ her persona. Stop keyword stuffing and focus on long-tail keywords.
5 HTTPS SSL Certificate
SSL Certificate is another important and must-included SEO strategy is 2019. Google has already declared that SSL is necessary for all websites otherwise, it will show that website non-secure. 82% of users leave that website when it is shown non-secure. This will result in an increase bounce rate on your website and it is bad for SEO. The Search Engine will not consider your website eligible to rank on Search Engine Result Pages or SERP.
So, set up the https link protocol to your website for web security through SSL certificate and convert your HTTP protocol to https.
6 User Experience Design
For your website or business to do well online, the user experience is everything. Even, Google considers your website best, if the user also thinks so. So, it is important that your website is much attractive to engage your customers. Create a user-friendly website and optimize it with its heading, tag, a clear navigation menu etc. This will help in lower the bounce rate of the website and rank high on search engine.
7 Artificial Intelligence
Most of the people who are doing SEO are practicing Black Hat SEO as well. Although some of these practices are not found by Search Engine, Algorithms are becoming smarter to track these activities. So, trash out all the Black Hat SEO techniques, you are using. 72% of Business leaders have also claimed that Artificial Intelligence is a business Advantage and it should there for online businesses.
So, these were some top SEO strategies in 2020 which you must include in your SEO practice this year. Use these techniques in your online business strategies and you can see awesome results on your site. If you got any query or issue related to the above topics, you can email us at spytekh@gmail.com. We will be happy to answer your queries.