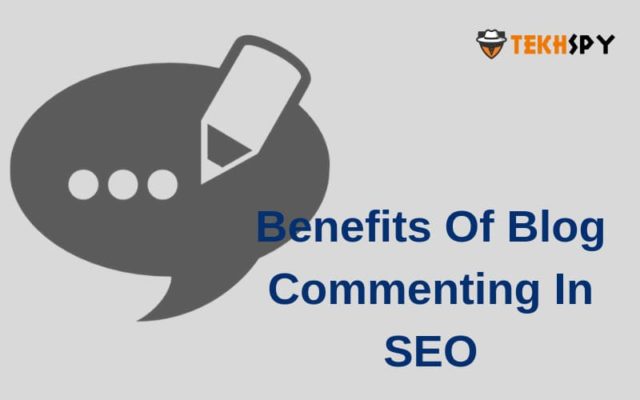 In the online world, everyone needs to create a good identity for getting success and making lots of things easier. There are different types of sources available when it comes to create the identity. The High Pr blog commenting sites are one of these sources. In the upcoming details I'm going to explain the blog commenting and related benefits.
What is blog commenting?
Blog commenting is becoming the source by numerous individuals are able to leave some relevant comment on the blogs of other individuals. Here, the interested ones are required to target the published blogs and make various factors completely easier. Bringing a consistency in comments helps you in creating an identity. Following are some major benefits associated with it.
For creating the identity, the individuals are required to focus on lots of factors. It is also becoming the first step for making some new friends and increasing the followers. For all these things, the interested ones need to be focused on some basic details such as –
On the basis of all these things, other individuals get introduced with you. With these facts, you are required to avoid some specific actions. Mainly these actions are selection of words for placing a perfect comment. Tips for placing a good comment are –
Do not choose the abusive words

Do not insult the blogger or its content

Never comment formality such as – informative, good one and so on
You should write a genuine comment with some details and promote yourself in an attractive way. Commenting in this particular way can help you in gaining reputation and creating an identity.
Leaving a comment on other's blog with your blog's link can help you in getting a back-link. All these things are providing lots of benefits to the individuals in increasing the traffic. Here, it does not matter, the link is going to be categorized as no follow or do follow link. In reality the users access that particular link and check out the blog. Boosting traffic and improvising the website rank is the only motive of availing SEO services.
For getting success in the online world, bonding with some other bloggers or professionals from same field is important. Everyone needs to work on the bonding and make sure that they have good relation. It is facilitating in future for sharing the blogs and boosting the traffic. The option of leaving comments is providing an impressive way for creating better links with admin of blog.
In the blogging field, writing skills are playing the most important role. Everyone should have good writing skills by which they can create impressive blogs. When you are going to consider the commenting strategy then you need to write lengthy comments. Regularly writing such kind of comments can assist in improvising the writing skills without putting lots of efforts. With the help of better writing skills, the individuals can create useful and better SEO content.
Commenting on different types of blogs can help the individuals in boosting their knowledge. I personally experience this particular thing. In order to form an informative and lengthy comment, the individuals need to gather complete details. All these factors are becoming responsible for better knowledge.
A source of link building
Link building is one of the most important parts of the SEO. Everyone needs to be careful while creating the links. Mainly they need to make sure that they are creating quality links that can be appreciated by the search engines. Blog commenting is providing a great source for creating some genuine and high quality links.
Final words
These are some major benefits of choosing the way of blog commenting. Here, the individuals can choose the way of Social bookmarking sites for getting better results. I mention all these benefits on the basis of my personal experience. For availing such benefits, you need to be careful while choosing a blog for placing comment.