If you are in the market looking for the best 4G Mobile Phone under 10000, chances are that you will end up with too many options. As technology continues to become more affordable with each passing month, features such as 16MP rear cameras, FHD+ displays and fingerprint sensors have started making their way to mobile under 10,000. Moreover, the increase in battery size means that users do not have to charge their phones too often. Which one should you buy, though? We sifted through the latest mobile phone under 10,000 and curated a comprehensive list of the best smartphones under 10,000. These new phone under 10000 will give you the best of all worlds, for smartphones within this price.
Xiaomi Redmi Note 5
Xiaomi's Redmi Note 5 is now the best smartphone to buy under Rs 10,000. In terms of performance, the Snapdragon 625-powered device outperforms almost all devices in its price range. It also has very reliable battery life, comes with an all-metal construction, along with a fingerprint sensor at the back. Overall, it offers one of the best performance and battery life among mobile phones below Rs 10,000 in India.
Buy Redmi Note 5 Here
Lenovo K8 Plus
From dual cameras to a big battery life, the Lenovo K8 Plus offers you everything one requires from a budget smartphone for 10K. Powered by Helio P23 SoC and available with 32GB storage, the device offers the best balance of performance, features and price. It also has one of the best camera under 10000. The battery life is also commendable and if you are light user, it will last you for two days straight.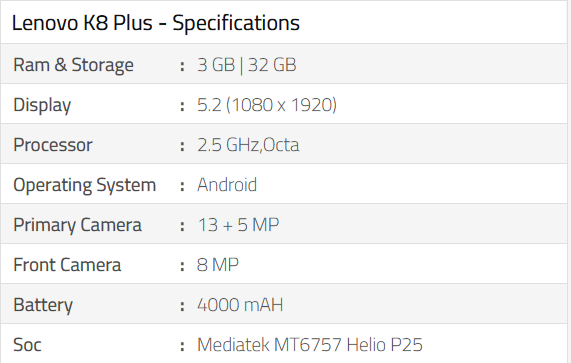 Xiaomi Redmi 4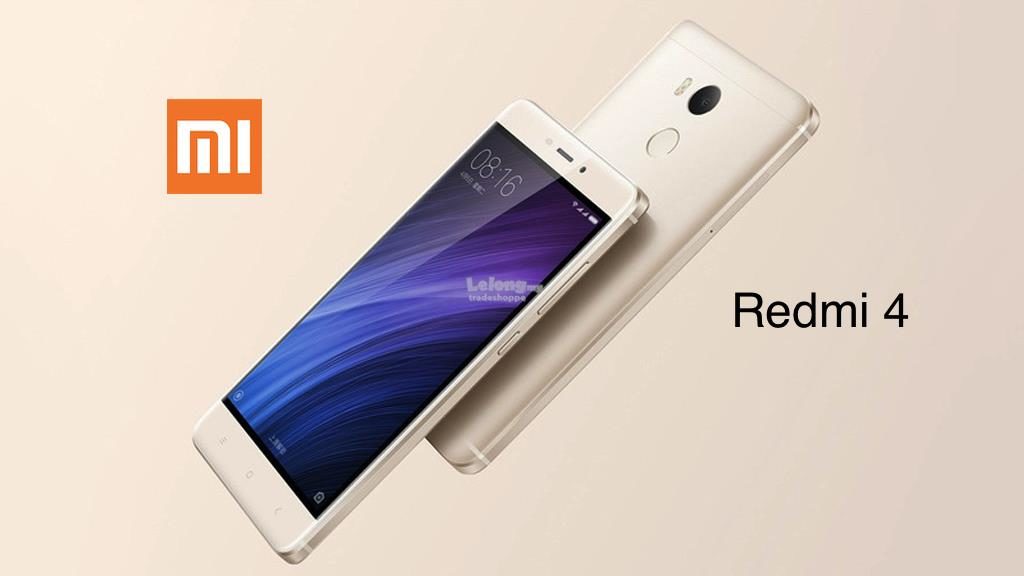 While the Redmi Note 4 is the best phone under 10000, the next spot in this list is also taken by another Xiaomi phone, the Redmi 4. This Qualcomm Snapdragon 435 powered device may not be as powerful as the Redmi Note 4, but it still offers dependable performance. However, it's main feature is the long lasting battery life. The device features a 4100mAh battery, which not only matches older Redmi 3S Prime but beats every other phone by a large margin in its price category. Fingerprint scanner comes as an added bonus.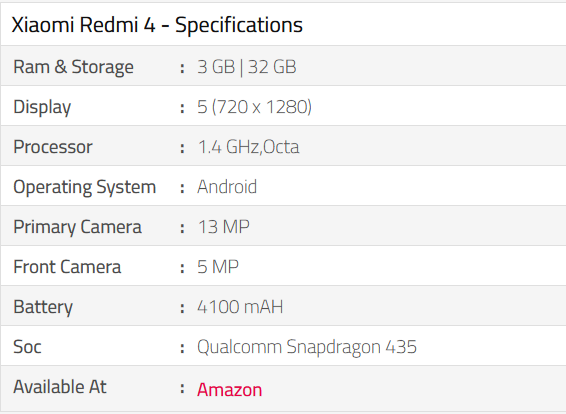 Micromax Canvas Infinity
If you are looking for the best phone under 10000, then you should get the Canvas Infinity from Micromax. Micromax has managed to offer an LG Q6 like display in an more affordable form factor and offering better overall performance. In the addition both the front and rear cameras on the phone are one of the best we have seen in the category.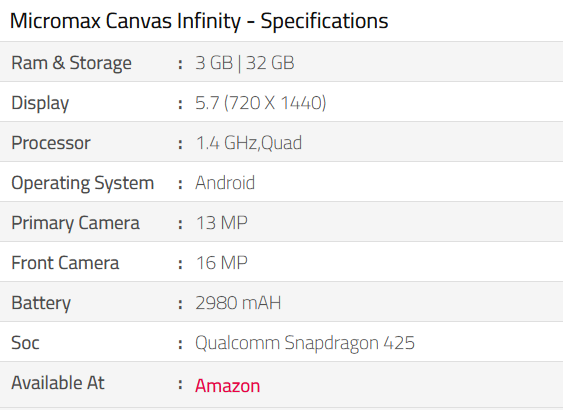 Buy Micromax Canvas Infinity Here
Xiaomi Redmi 5A
The Redmi 5A is the most affordable smartphone Xiaomi currently sells in India and though it is not as fast as the Redmi 4 or the Note, it is still a very good phones for the price. Powered by a Qualcomm Snapdragon 425 SoC and featuring 2GB of RAM, the phone manages to offer a decent performance.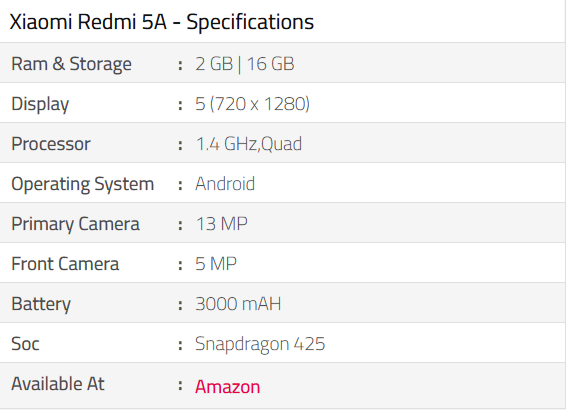 10or. D
10or.D is another smartphone in the sub-10K price bracket. It is not the best phone in any way, but if you are not a heavy user, the phone would work just fine. The phone is also available via offline channels.
Xiaomi Redmi Y1
The Xiaomi Redmi Y1 is just as fast as the Redmi 4, but this pocket friendly smartphone is aimed towards selfie lovers. The Redmi Y1 is the best selfie centric smartphone under 10K. It has a good display and is a decent performer. The plastic build quality and design is a bit dated, but that is sacrifice you would have to make at this budget.